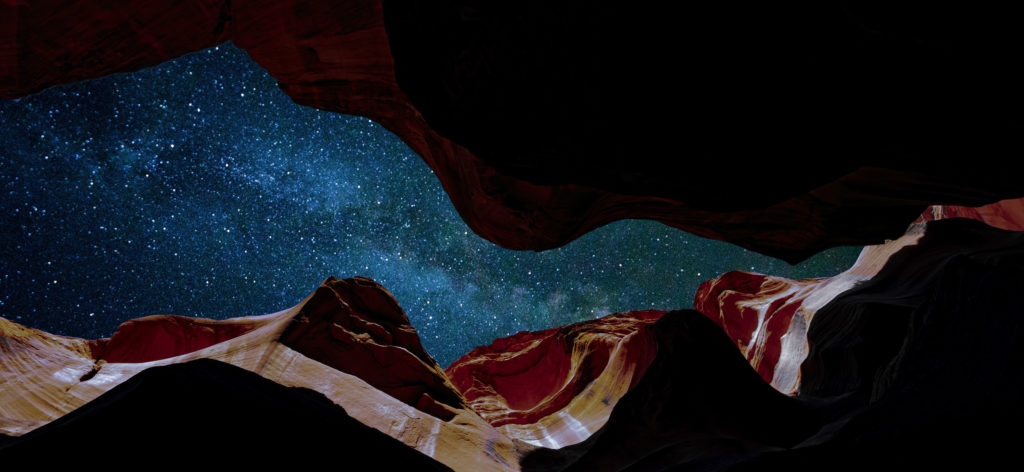 It can be daunting to get to what lies beneath the obvious…
Yet, that's where true emotion lies. That's how you connect to your audience – and that's when they'll start to care about your Character. If you don't even care enough to burrow down into her psyche, no one else will.
Great writers often have a shared consciousness with their Character. But for most writers, a passionate connection to their main Character is very hard to generate and even tougher to sustain.
This "love connection" all has to take place on the page, while progressing the story as the Character faces ever-escalating obstacles, rising tension, and shifting goals. And during that time, you must be completely devoted, and on-call, 24/7 – like a doctor, nursemaid, close friend – or a lover.

The Character-writer relationship hasn't really been examined at length – until now. And it may feel counterintuitive. You've been told to either write what you know or to rely on research and your imagination. But, making room for someone else in your heart and mind – a fictional someone – has its benefits:
Why… Dating?
Think about your dating experience…

In the past, you may have initially made assumptions and then been proven wrong.

In dealing with your Character, we are asking you to make an effort to be observant rather than judgmental.

In trying to be on your "best behavior" – keeping your mind and heart open – better results are sure to follow…
So, what are the potential benefits?

You'll learn the art of creative accommodation, because the story will not just come from you and be about your ideas.

You'll also be able to lift some of the pressure off you, sharing the responsibility with the Character for her story and trajectory.

You'll be more likely to be susceptible to experimentation, ceding some of your conscious control to this fictional someone else.

You'll be more likely to evaluate and weigh the commercial concerns of what you're writing without recriminating yourself.
Why it's important to spend time with your Character: 
It pays for a writer to be choosy about the Character he's going to be spending quality time with. Sometimes a writer is smitten by the first attractive Character to capture his imagination. But, we'll help you form a relationship with your Character that builds over time using the playful lingo of self-help, dating guides.
Start as broadly as possible, mixing and matching Character archetypes, for example. We encourage you to refrain from arbitrary decisions about the kind of person you want to get to know and whose story you want to tell. Just as outlining is a basic tool for the scaffolding of your plot, it's important to know your Character well, before you actually construct obstacles meant for her if you hope to have your story to pay off emotionally.
By going through the series of exercises in the book, you'll end up with a substantial character development sheet. In the early stages, some of your Character's responses may make you tingle… and you may not be able to put your finger on just why something resonates for you or what it really means. But, by paying attention to key phrases, any back story that she reveals, and the glimpse of any emotionally charged experience that seems to echo through into "the present," you'll have a trove of specific intel to call on when crafting each scene in your script.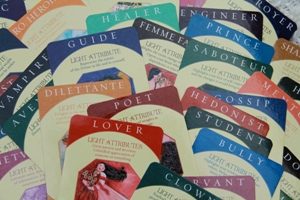 Caroline Myss's Archetype Cards
Archetypes are ancient, universal patterns of behavior that are embedded in what Carl Jung called the "collective unconscious." Caroline Myss has created a unique set of 80 Archetype Cards, each individually designed to provide the basic Light and Shadow Attributes of a different Archetype.  As a writer you can deepen your understanding and ultimate creation of multi-faceted characters looking at the duality of light and dark aspects of your character.  For more exercises on how writers can use these cards contact us for a free five-minute demonstration.  To purchase them:  https://www.barnesandnoble.com/w/archetype-cards-caroline-myss/1005803894
More kind words from industry pros:
"Dating Your Character seamlessly blends plot with character development in an easy-to-follow method that enriches both your story and your character's journey."
— Steve Rohr Hollywood Publicist, Author of "Scared Speechless" RealSteveRohr.com 
"Dating Your Character offers writers a unique approach to developing three-dimensional characters for their novels. Authors too often are tempted to rush character development without completely fleshing out their idiosyncrasies, flaws and motivations that make the characters memorable for the readers. And the DYC process makes character development fun." 
— Rick Outzen, Publisher/ Owner
Inweekly: inweekly.net