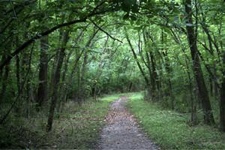 As we set out on a new journey, whether we are climbing a mountain or writing a script, the greatest risk is the lack of preparation. We expect a mountain climber to have checked his gear, to have made sure that he has enough water and food and warm gloves, and to have practiced on 14,000 foot peaks before attempting Everest. Similarly, it is hoped that the writer has done some preparation before starting to write his script. Just as there are risks for the climber, the writer can easily get stuck and have to restart the entire journey, possibly having wasted months or even years by getting on the wrong path before fully familiarizing himself with the terrain.
Unfortunately, many new writers simply begin in a random fashion catch-as-catch-can. Even experienced, working writers often try to shortcut the process and don't spend the time necessary to deepen their characters while focusing on a strong and original storyline.
So, what is really needed in order to create a great character? Setting out on the journey, it may be to your benefit to have guides as knowledgeable as Marilyn, Devorah, and Elizabeth, who provide an exceptionally workable and detailed map to follow. They show you how to look around you at all the possibilities, and are encouraging throughout the creative process.
When you stumble, you hope your guide emboldens you. Shows you how to take a deep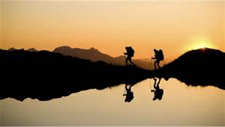 breath, how to choose the right fork in the trail, and how to make sure you don't become irretrievably lost along the way. These guides hint at details you may not have noticed as you first walked the trail, pointing out important signs and markers, as well as reminding you to appreciate the beauty of the vistas. It's clearly vital that you make a serious effort and have the equipment you need, so at every step of the way, you have the essentials to make your trip special.
They'll give you a push at times, so you're not simply trudging, but are energetically moving through the journey with hope and fortitude—and determination and clarity—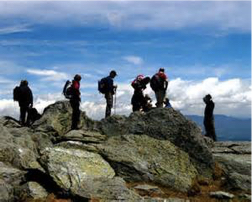 toward the goal. It's key that you understand where you have come from and where you are going. So, they'll help you take a kind of personal stock now and then.
At the same time, you will not only learn how to create multilayered characters, but you will become grounded in other screenplay fundamentals: structure, conflict, stakes, theme, twists and turns, and you may gain insight into movies you're already familiar with. Hopefully, your imagination will be reinvigorated and your creativity reawakened.
Through accessible concepts and exercises during each leg of the journey, you will get to know and form a stronger commitment to your character. As you conscientiously make your way through this book, I expect you will enjoy every step of this amazing journey and even feel a sense of exhilaration.
Dr. Linda Seger Author of Creating Unforgettable Characters