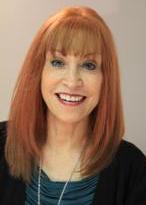 Marilyn R. Atlas is an award-winning producer and personal manager of actors and writers. Among her credits as film producer are "Real Women Have Curves" for HBO, which won the Audience Award at the Sundance Film Festival, "A Certain Desire," starring Sam Waterston, and "Echoes," which won the Gold Award at the Texas International Film Festival.
In addition to producing a variety of programming for the cable/ pay TV market, Marilyn served as a production consultant on the film "Call Me." She was also involved as a producer in the development of the MOW "Nightwalker" and "Playing for Keeps."
In addition to Marilyn's film/TV credits, she has sold (first time) novels "Chasing the Jaguar" to HarperCollins, "Hungry Woman in Paris" to Grand Central Publishing, and the "Ave Maria Bed & Breakfast" to Hachette Publishing, the "Last Ride of Caleb O'Toole" to Source Books, and "Scared Speechless" to Career Press, now Amazon's #1 Self-Help Book Hot Release.
Her Lifetime movie "The Choking Game," based on the YA book by Diana Lopez, aired in summer 2014 and she spoke at the 2017 International Women's Writers Festival in Italy.
She continues to speak at the When Words Count retreat in Vermont, where she mentors writers, as well as at various other writer conferences and college events.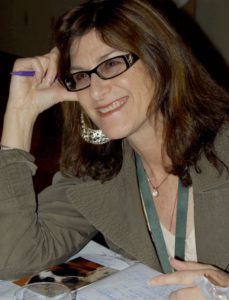 Devorah Cutler-Rubenstein's passion for storytelling and artistic expression brought her to Cal Arts where she earned her BFA in Film and Television.
Upon graduation Devo launched her career in the entertainment industry, which included stints as Director of Literary Affairs at Columbia Pictures Television.
While working her way up the executive ranks,  she continued to pursue a creative outlet as a working writer, becoming a member of the Writers' Guild of America. She has written and/or produced film and television projects for ABC, Columbia Pictures, FX, Showtime, MGM, Live Entertainment, Fries Entertainment, Interscope Entertainment, and many others.
Devo received a Masters in Professional Writing from the University of Southern California, Dornsife College of Letters, Arts & Sciences. As CEO of The Script Broker®, Devo helps writers get their material ready to market. She was named Best Pitching Coach 2012 by "Hollywood & Vine Magazine."
She is an adjunct professor and guest lecturer at the USC School of Cinematic Arts Directing Intensive program and teaches producing classes at UCLA Extension.
Devo lives in Newport Beach, California, with her dog, Jumper Jaxon, and cat, Tsunami.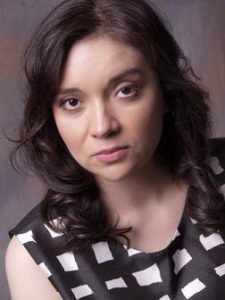 Elizabeth Lopez attended Vassar College, majoring in English Literature and was a screenwriting fellow of the L.A. Latino Film Festival.
She has had several articles published online and in print for entertainment-oriented magazines such as "Storylink," "The Script Lab," and "Gideon's Screenwriting Tips."
She has taught screenwriting classes at the Ojai Writers Festival, The Writers Store, and for the WGA TV Writers' Fund for the Future.
She started her Hollywood career as a story analyst for talent managers and production companies, including Vincent Cirrincione & Associates and The Little Company.
As VP of Literary Development at Marilyn Atlas Management, she has been managing writing talent, editing and selling Jonisha Rios' comic novella "The Curse" to Café con Leche press, along with shepherding upcoming middle-grade projects.